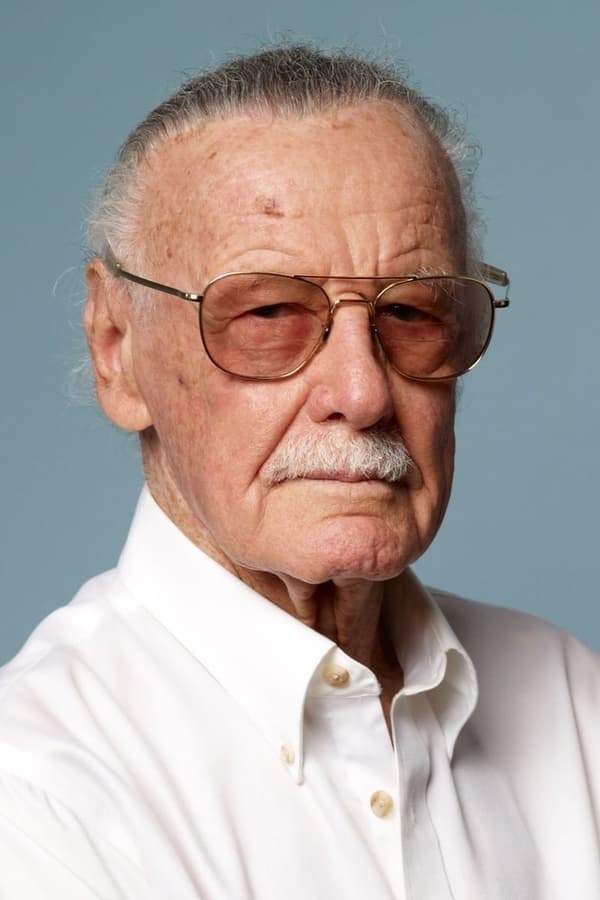 Stan Lee
Deathday:
2018-11-12 (95 years old)
Share
Check gifts on Amazon
Biography
Stan Lee (born Stanley Martin Lieber ; December 28, 1922 – November 12, 2018) was an American comic book writer, editor, publisher, and producer. He rose through the ranks of a family-run business called Timely Publications which would later become Marvel Comics. He was the primary creative leader for two decades, leading its expansion from a small division of a publishing house to a multimedia corporation that dominated the comics and film industries.In collaboration with others at Marvel—particularly co-writers/artists Jack Kirby and Steve Ditko—he co-created iconic characters, including superheroes Spider-Man, the X-Men, Iron Man, Thor, the Hulk, Ant-Man, the Wasp, the Fantastic Four, Black Panther, Daredevil, Doctor Strange, Scarlet Witch, and Black Widow. These and other characters' introductions in the 1960s pioneered a more naturalistic approach in superhero comics, and in the 1970s Lee challenged the restrictions of the Comics Code Authority, indirectly leading to changes in its policies. In the 1980s he pursued the development of Marvel properties in other media, with mixed results.Following his retirement from Marvel in the 1990s, Lee remained a public figurehead for the company, and frequently made cameo appearances in films and television shows based on Marvel characters, on which he received an executive producer credit. He continued independent creative ventures into his 90s until his death in 2018. Lee was inducted into the comic book industry's Will Eisner Award Hall of Fame in 1994 and the Jack Kirby Hall of Fame in 1995. He received the NEA's National Medal of Arts in 2008.


Early Life
Stanley Martin Lieber was born on December 28, 1922, in Manhattan, New York City, in the apartment of his Romanian-born Jewish immigrant parents, Celia (née Solomon) and Jack Lieber, at the corner of West 98th Street and West End Avenue. Lee was raised in a Jewish household, and in a 2002 interview, he stated when asked if he believed in God, "Well, let me put it this way... [Pauses.] No, I'm not going to try to be clever. I really don't know. I just don't know." On another interview from 2011, when asked about his Romanian origins and his relationship with the country, he said that he had never visited it and that he did not know Romanian because his parents never taught it to him. Lee's father, trained as a dress cutter, worked only sporadically after the Great Depression, and the family moved further uptown to Fort Washington Avenue, in Washington Heights, Manhattan. Lee had one younger brother named Larry Lieber. He said in 2006 that as a child he was influenced by books and movies, particularly those with Errol Flynn playing heroic roles. By the time Lee was in his teens, the family was living in an apartment at 1720 University Avenue in The Bronx. Lee described it as "a third-floor apartment facing out back". Lee and his brother shared the bedroom, while their parents slept on a foldout couch.Lee attended DeWitt Clinton High School in the Bronx. In his youth, Lee enjoyed writing and entertained dreams of writing the "Great American Novel" one day. He said that in his youth he worked such part-time jobs as writing obituaries for a news service and press releases for the National Tuberculosis Center; delivering sandwiches for the Jack May pharmacy to offices in Rockefeller Center; working as an office boy for a trouser manufacturer; ushering at the Rivoli Theater on Broadway; and selling subscriptions to the New York Herald Tribune newspaper. At fifteen, Lee entered a high school essay competition sponsored by the New York Herald Tribune, called "The Biggest News of the Week Contest." Lee claimed to have won the prize for three straight weeks, goading the newspaper to write him and ask him to let someone else win. The paper suggested he look into writing professionally, which Lee claimed "probably changed my life." He graduated from high school early, aged sixteen and a half, in 1939 and joined the WPA Federal Theatre Project.


Gallery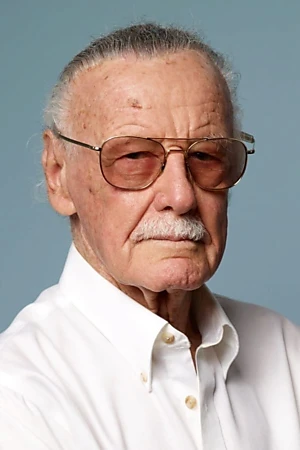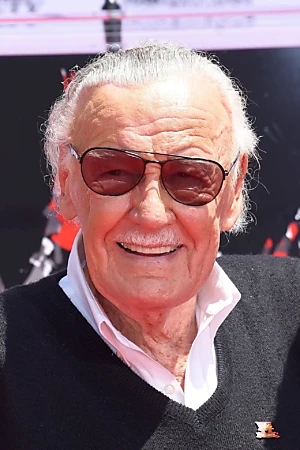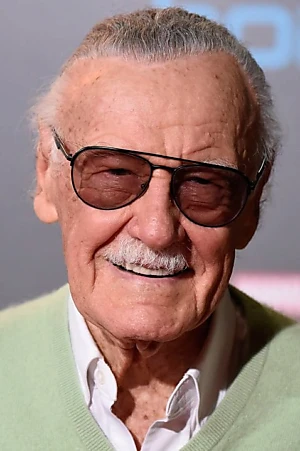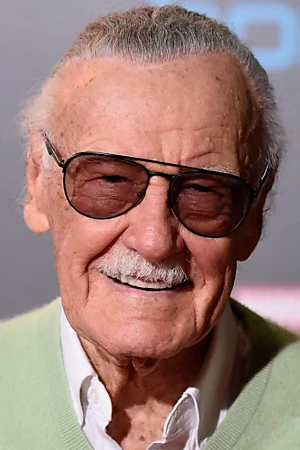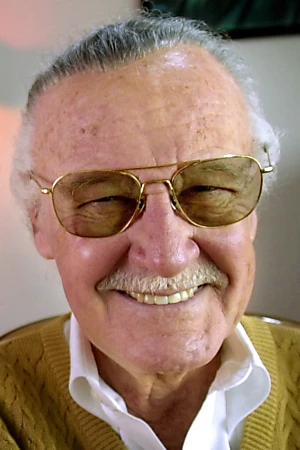 Information
Known for
Writing
Gender
Male
Birthday
1922-12-28
Deathday
2018-11-12 (95 years old)
Birth name
Stanley Martin Lieber
Place of birth
Manhattan, United States of America
Religion
agnosticism
Height
1.8-metre, 1.8-meter
Relationships
Joan Lee (1947-01-01 - 2017-01-01)
Siblings
Larry Lieber
Citizenships
United States of America
Residences
Los Angeles, United States of America
Also known as
The Man, Stanley Martin Lieber, Stan "The Man" Lee, Smilin' Stan Lee, Стэн Ли, ستان لي, 史丹·李, สแตน ลี, スタン・リー, 스탠 리, 斯坦·李
Awards
Inkpot Award, World War II Victory Medal, National Medal of Arts, Disney Legends, Saturn Award, Alley Award for Best Writer, Alley Award for Best Editor, The Hero Initiative Lifetime Achievement Award, Will Eisner Hall of Fame, star on Hollywood Walk of Fame
This article uses material from Wikipedia.