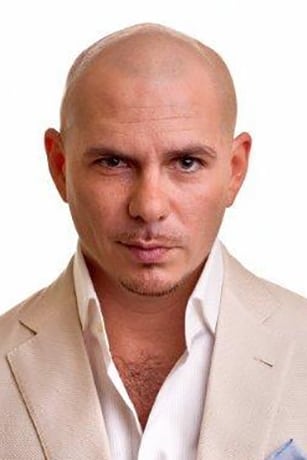 Pitbull
Birthday:
1981-01-15 (41 years old)
Share
Check gifts on Amazon
Biography
Armando Christian Pérez (born January 15, 1981), known professionally by his stage name Pitbull, is an American rapper and singer. Pérez began his career in the early 2000s, recording reggaeton, Latin hip hop, and crunk music under a multitude of labels. In 2004, he released his debut album M.I.A.M.I. under TVT Records and the executive production of Lil Jon. Pitbull later released his second album, El Mariel, in 2006 and his third, The Boatlift, in 2007. His fourth album, Rebelution (2009), included his breakthrough hit single "I Know You Want Me (Calle Ocho)", which peaked at number two on the US Billboard Hot 100 and number four on the UK Singles Chart.After rebranding himself as a pop artist, Pitbull's next English-language album, Planet Pit (2011), featured his first US number one single "Give Me Everything" (featuring Ne-Yo, Afrojack and Nayer). The single from his next album, Global Warming: Meltdown (2013), titled "Timber" (featuring Kesha), hit No.1 in eighteen countries, including the US and UK. The next single from the album, "Feel This Moment" (featuring Christina Aguilera), was a Top 10 hit in the United States, Canada, Australia and the United Kingdom. He performed the song "We Are One (Ole Ola)" (with Jennifer Lopez and Claudia Leitte), which served as the official theme of the 2014 FIFA World Cup. Pitbull released his latest album Libertad 548 on September 27, 2019. The new album includes the RIAA Latin 9× Platinum hit single "No Lo Trates" (featuring Daddy Yankee and Natti Natasha). The album spawned RIAA Latin Platinum single "Me Quedaré Contigo" (also featuring Ne-Yo), and was certified RIAA Latin Platinum on January 28, 2021.Pitbull has sold over 25 million studio albums and over 100 million singles worldwide. He has over 15 billion views on YouTube as of May 2020. He was ranked by Billboard as the 45th Top Artist of the 2010s and the 24th Top Latin Artist of the 2010s. Pitbull's other ventures include brand ambassadorship and for various entities, activism and philanthropy in the Latino American community, a radio station (Pitbull's Globalization) on Sirius XM Radio and ownership of the Trackhouse Racing NASCAR team. As of May 2019, Pitbull has won 35 Billboard Latin Music Awards.


Early Life
Armando Christian Pérez was born on January 15, 1981, in Miami, Florida, to Cuban immigrant parents. He is a first-generation American. Growing up, he was strongly encouraged by his family to "take advantage" of the privilege of living in America, and the opportunities it came with. His family has a history of fighting against the Castro regime in Cuba. When he was three, he could recite the works of Cuba's national hero and poet, José Martí, in Spanish. He learned English by watching Sesame Street as a child. His father was largely absent from his childhood; his parents separated when he was young, and he was raised mostly by his mother, later stating: "my mom is my father and my mother." He briefly stayed with a foster family in Roswell, Georgia. His parents struggled with substance abuse; as a teenager, he was also involved with drug use and dealing, which eventually led to him getting kicked out of the family house. He attended South Miami Senior High School and Miami Coral Park High School. Growing up, he was influenced by the Miami bass genre of pop music and has cited Celia Cruz and Willy Chirino as sources of inspiration, in addition to rappers such as Nas, Jay-Z, and Snoop Dogg. He credits the "melting pot" of a city that Miami is with introducing him to many different cultures and teaching him important life lessons, implying that he wouldn't be the person he is nowadays if it wasn't for growing up in Miami.It's a melting pot. You know, it's a melting pot. You get a chance to grow up around so many different - you know, I've grown up in good neighborhoods, bad neighborhoods, worse neighborhoods. But growing up around so many cultures, it's always allowed me to think out of the box and try new sounds and try new things. You learn something new from every culture, just like I learn something new from every record.He said he chose his stage name of Pitbull because the dogs "bite to lock. The dog is too stupid to lose. And they're outlawed in Dade County. They're basically everything that I am. It's been a constant fight". After meeting Lil Jon in Miami, Pitbull was featured on Lil Jon and the East Side Boyz' album Kings of Crunk in 2002. Pitbull's song "Oye" was featured on the soundtrack to the film 2 Fast 2 Furious the following year. In addition, Pitbull released several mixtapes, composed of freestyles and remixes of popular rap music. Pitbull also worked with Uncle Luke during his early career, being featured on Luke's 2001 album Somethin' Nasty, including the single "Lollipop" along with Lil' Zane.


Gallery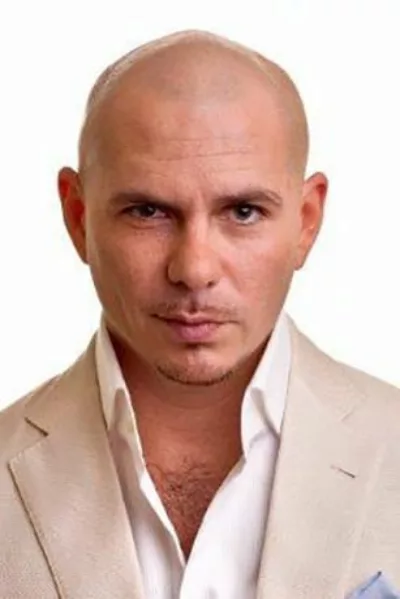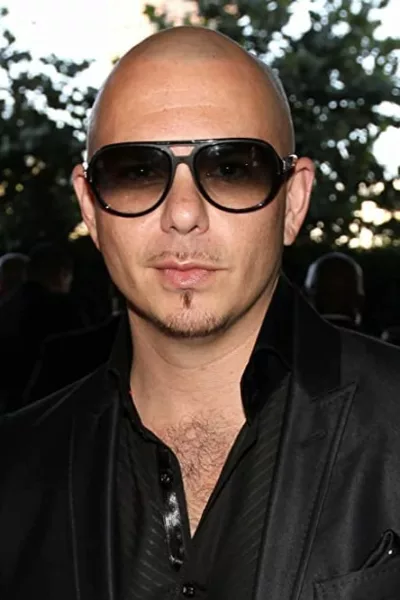 Information
Known for
Acting
Gender
Male
Birthday
1981-01-15 (41 years old)
Birth name
Armando Christian Pérez
Place of birth
Miami, United States of America
Citizenships
United States of America
Also known as
Armando Christian Perez
Awards
star on Hollywood Walk of Fame, Latin Grammy Award for Best Urban Fusion/Performance, Grammy Award for Best Latin Rock or Alternative Album
This article uses material from Wikipedia.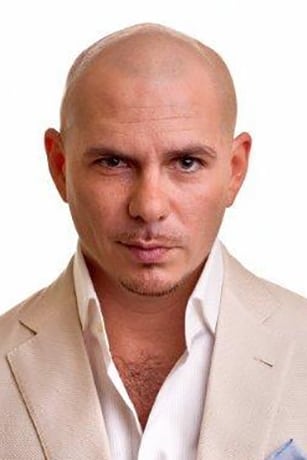 Pitbull
Check gifts on Amazon