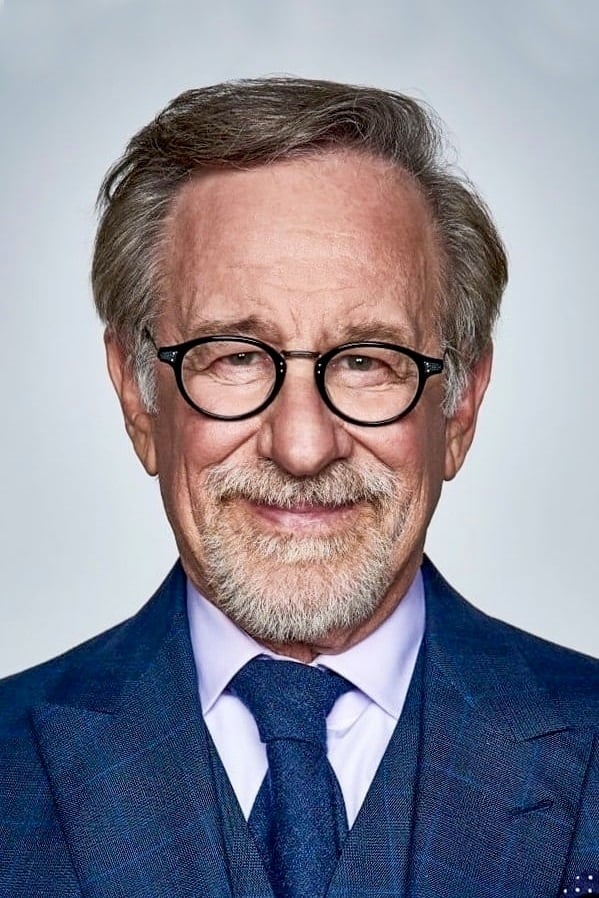 Steven Spielberg
Birthday:
1946-12-18 (75 years old)
Share
Check gifts on Amazon
Biography
Steven Allan Spielberg (; born December 18, 1946) is an American film director, producer, and screenwriter. He began his career in the New Hollywood era and is currently the most commercially successful director of all time. Spielberg is the recipient of various accolades, including three Academy Awards (with two for Best Director), a Kennedy Center honor, a Cecil B. DeMille Award, and an AFI Life Achievement Award.Spielberg was born in Cincinnati, Ohio, and grew up in Phoenix, Arizona. He later moved to California and studied film in college. After directing several episodes for television including Night Gallery and Columbo, he directed the television film Duel (1971) which gained him acclaim from critics and audiences. He then made his directorial film debut with The Sugarland Express (1974). The following year he became a household name directing 1975's summer blockbuster Jaws. He then directed box office successes Close Encounters of the Third Kind (1977), E.T. the Extra-Terrestrial (1982), and the Indiana Jones series. Spielberg later explored drama in The Color Purple (1985) and Empire of the Sun (1987).After a brief hiatus, he directed back to back box office successes with the acclaimed science fiction action film Jurassic Park and the holocaust drama Schindler's List (both 1993). In 1998, he directed the World War II epic Saving Private Ryan, which was both a critical and commercial success. Spielberg continued in the 2000s with science fiction, including A.I. Artificial Intelligence (2001), Minority Report (2002), and War of the Worlds (2005). He also directed the children's adventure films The Adventures of Tintin (2011), and Ready Player One (2018), as well as the historical dramas Amistad (1997), Munich (2005), War Horse (2011), Lincoln (2012), Bridge of Spies (2015), The Post (2017), and the musical West Side Story (2021).In addition to filmmaking, he co-founded Amblin Entertainment and DreamWorks, and has served as a producer for many television series and films. Spielberg is also known for his long time collaboration with composer John Williams, with whom he has worked for all but five of his feature films. Several of Spielberg's works are among the highest-grossing films of all time and have received acclaim; seven of his films have been inducted into the National Film Registry by the Library of Congress as being "culturally, historically, or aesthetically significant".


Personal Life
Spielberg met actress Amy Irving in 1976 when she auditioned for Close Encounters of the Third Kind. After meeting her, Spielberg told his co-producer Julia Phillips, "I met a real heartbreaker last night." Although she was too young for the role, she and Spielberg began dating and she eventually moved into what she described as his "bachelor funky" house. They broke up in 1979. In 1984, they renewed their romance and married in November 1985. Their son, Max, had been born on June 13 of that year. In 1989, the couple divorced; they agreed to live near each other to share custody of their son. Their divorce settlement is one of the most expensive in history.Spielberg met actress Kate Capshaw when he cast her in Indiana Jones and the Temple of Doom. They married on October 12, 1991; Capshaw converted to Judaism before their marriage. Spielberg said he rediscovered "the honor of being a Jew" when they married. He said, "Kate is Protestant and she insisted on converting to Judaism. She spent a year studying, did the "mikveh," the whole thing. She chose to do a full conversion before we were married in 1991, and she married me after becoming a Jew. I think that, more than anything else, brought me back to Judaism." He credits her for the family's level of observance; "This shiksa goddess has made me a better Jew than my own parents", he said. He and his family live in Pacific Palisades, California, and East Hampton, New York.He has seven children: Jessica Capshaw (born August 9, 1976), Max Samuel Spielberg (born June 13, 1985), Sasha Rebecca Spielberg (born May 14, 1990), Sawyer Avery Spielberg (born March 10, 1992), and Destry Allyn Spielberg (born December 1, 1996). He has two adopted children: Theo Spielberg (born August 21, 1988), and Mikaela George (born February 28, 1996).In 1997, a man named Jonathan Norman stalked and attempted to enter Spielberg's home; Norman was jailed for 25 years. In 2001, Spielberg was stalked by conspiracy theorist and former social worker Diana Napolis. She accused him, and actress Jennifer Love Hewitt, of installing a mind-control device in her brain, and being part of a satanic cult. Napolis was committed to a mental institution, and plead guilty to stalking. She was released on probation with a condition that she have no contact with either Spielberg or Hewitt.Spielberg was diagnosed with dyslexia at age 60.In 2013, Spielberg purchased the 282-foot (86 m) mega-yacht The Seven Seas for US$182 million. He has put it up for sale and has made it available for charter. At US$1.2 million per month, it is one of the most expensive charters on the market. He has ordered a new 300-foot (91 m) yacht at a reported US$250 million.


Early Life
Steven Allan Spielberg was born on December 18, 1946 in Cincinnati, Ohio. His mother, Leah (née Posner, later Adler; 1920–2017), was a restaurateur and concert pianist, and his father, Arnold Spielberg (1917–2020), was an electrical engineer involved in the development of computers. His family were Orthodox Jewish. Spielberg's paternal grandparents were Jews from Ukraine, who settled in Cincinnati in the 1900s; his grandmother was from Sudylkiv, and his grandfather was from Kamianets-Podilskyi. Spielberg has three younger sisters: Anne, Sue and Nancy. In 1952, his family moved to Haddon Township, New Jersey after his father was hired by RCA. Spielberg attended Hebrew school from 1953 to 1957, in classes taught by Rabbi Albert L. Lewis.In early 1957, the family moved to Phoenix, Arizona. Spielberg had a bar mitzvah ceremony when he was thirteen. His family was involved in the synagogue and had many Jewish friends. Of the Holocaust, he said that his parents "talked about it all the time, and so it was always on my mind." His father had lost between sixteen and twenty relatives in the Holocaust. Spielberg found it difficult accepting his heritage; he said: "It isn't something I enjoy admitting [...] but when I was seven, eight, nine years old, God forgive me, I was embarrassed because we were Orthodox Jews. I was embarrassed by the outward perception of my parents' Jewish practices. I was never really ashamed to be Jewish, but I was uneasy at times." Spielberg also suffered from anti-Semitism: "In high school, I got smacked and kicked around. Two bloody noses. It was horrible." He grew away from Judaism during adolescence, after his family had moved to various neighborhoods and found themselves to be the only Jews.At age 12, he made his first home movie: a train wreck involving his toy Lionel trains. In 1958, he became a Boy Scout and fulfilled a requirement for the photography merit badge by making a nine-minute, 8 mm film titled The Last Gunfight. He eventually attained the rank of Eagle Scout. Spielberg used his father's movie camera to make amateur features, and began taking the camera along on every Scout trip. At age 13, Spielberg made a 40-minute war film, titled Escape to Nowhere, with a cast of school classmates. The film won first prize in a statewide competition. Throughout his early teens, and after entering high school, Spielberg made about fifteen to twenty 8 mm "adventure" films.In Phoenix, Spielberg watched films at the local theatre every Saturday. Some of the films he cited as early influences include King of the Monsters (1956), Captains Courageous (1937), Pinocchio (1940), and Lawrence of Arabia (1962), which he cited as "the film that set me on my journey". He attended Arcadia High School in 1961 for three years. He wrote and directed his first independent film in 1963, a 140-minute science fiction adventure called Firelight, which would later inspire Close Encounters of The Third Kind. The film was mainly funded by his father, which had a budget of under $600, and was shown in a local theatre for one evening. In the summer of 1964, he worked as an unpaid assistant at Universal Studios' editorial department. His family later moved to Saratoga, California where he attended Saratoga High School, graduating in 1965. A year later, his parents divorced. Spielberg moved to Los Angeles to stay with his father, while his three sisters and mother remained in Saratoga. He was not interested in academics; he aspired to be only a filmmaker. He applied to the University of Southern California's film school but was turned down because of his mediocre grades. He then applied and enrolled at California State University, Long Beach, where he became a brother of Theta Chi Fraternity.In 1968, Universal gave Spielberg the opportunity to write and direct a short film for theatrical release, the 26-minute, 35 mm Amblin'. Studio vice-president Sidney Sheinberg was impressed by the award-winning film, and offered Spielberg a seven-year directing contract. A year later, he dropped out of college to begin directing television productions for Universal. It made him the youngest director to be signed to a long-term plan with a major Hollywood studio. Spielberg returned to Long Beach in 2002 to complete his Bachelor of Arts in Film and Electronic Media.


Gallery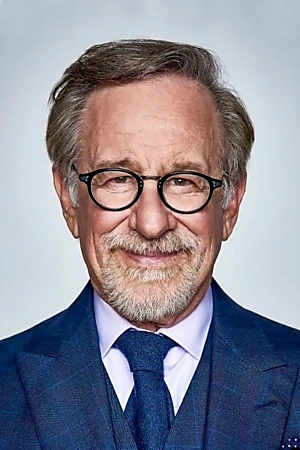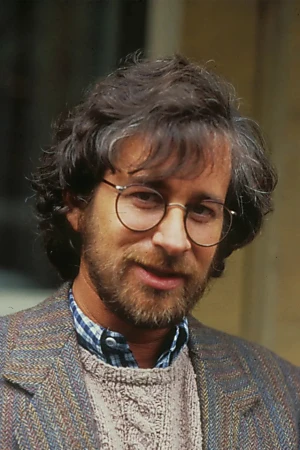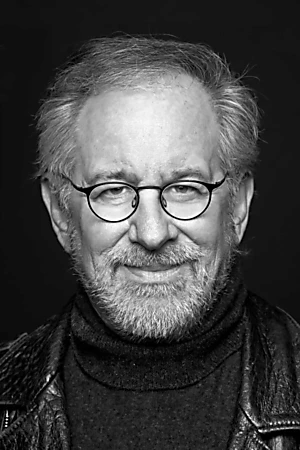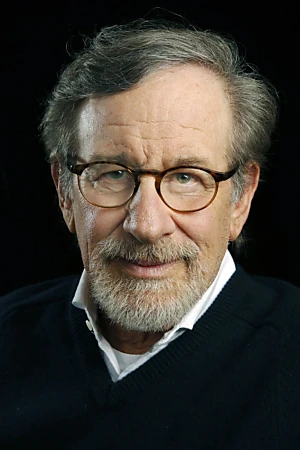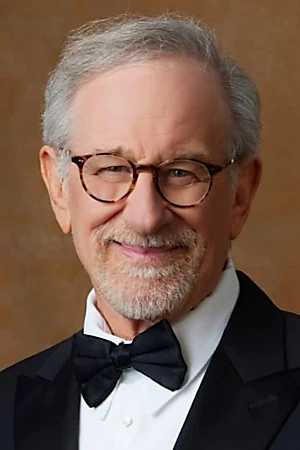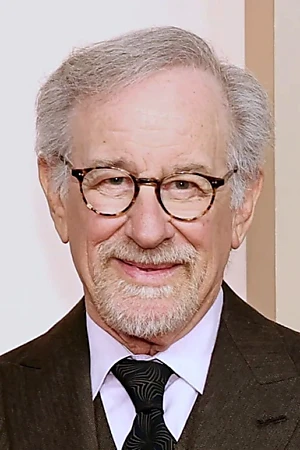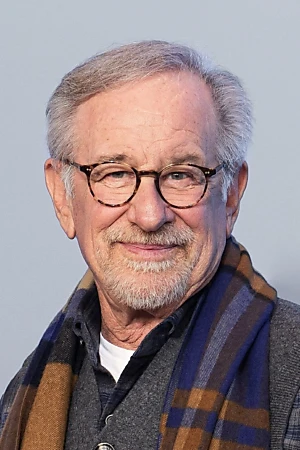 Information
Known for
Directing
Gender
Male
Birthday
1946-12-18 (75 years old)
Birth name
Steven Allan Spielberg
Place of birth
Cincinnati, United States of America
Religion
Judaism
Relationships
Amy Irving (1985-01-01 - 1989-01-01)
Spouse
Kate Capshaw
Children
Theo Spielberg, Max Spielberg, Sawyer Spielberg, Sasha Spielberg, Jessica Capshaw
Father
Arnold Spielberg
Siblings
Anne Spielberg
Citizenships
United States of America
Also known as
斯蒂芬·斯皮尔伯格, สตีเวน สปีลเบิร์ก, スティーヴン・スピルバーグ, 스티븐 스필버그, ستيفن سبيلبرغ, Стивен Спилберг, Stīvens Spīlbergs, סטיבן שפילברג, स्टीवन स्पिलबर्ग, Стевен Спиелберг, Stevenas Spielbergas, Στίβεν Σπίλμπεργκ, اسٹیون اسپیلبرگ, స్టీవెన్ స్పీల్బర్గ్, ಸ್ಟೀವನ್ ಸ್ಪೀಲ್ಬರ್ಗ್, ஸ்டீவன் ஸ்பில்பேர்க், ስቲቨን ስፒልበርግ, Սթիվեն Սփիլբերգ, স্টিভেন স্পিলবার্গ, ស្តេវិនស្ពៀលប៊ឺក, Стівен Спілберґ, 斯蒂文·斯皮尔伯格, სტივენ სპილბერგი
Awards
Science Fiction and Fantasy Hall of Fame, honorary doctor of Harvard University, honorary doctor of the Jagiellonian University of Krakow, star on Hollywood Walk of Fame, Commander of the Order of the Crown, Knight Grand Cross of the Order of Merit of the Italian Republic, Officer of the Legion of Honour, Philadelphia Liberty Medal, Library of Congress Living Legend, Knight Commander of the Order of the British Empire, United Nations Peace Medal, Knight Commander's Cross of the Order of Merit of the Federal Republic of Germany, Distinguished Eagle Scout Award, Hugo Award for Best Dramatic Presentation, Eagle Scout, Daytime Emmy Award for Outstanding Children's Animated Program, Inkpot Award, New York Film Critics Circle Award for Best Film, London Film Critics Circle Award for Director of the Year, National Board of Review Award for Best Film, Kennedy Center Honors, National Humanities Medal, London Film Critics Circle Award for Film of the Year, National Society of Film Critics Award for Best Director, Saturn Award for Best Director, Daytime Emmy Award, New York Film Critics Circle Award for Best Animated Film, Directors Guild of America Award, Golden Globe Award, Best Screenplay Award (Cannes Film Festival), Honorary César, Boston Society of Film Critics Award for Best Director, Golden Globe Award for Best Director, AFI Life Achievement Award, Critics' Choice Movie Award for Best Director, Irving G. Thalberg Memorial Award, BAFTA Award for Best Direction, BAFTA Award for Best Film, Academy Award for Best Director, César Award, Academy Award for Best Picture, Order of the Smile, Presidential Medal of Freedom
This article uses material from Wikipedia.