Biography
Jean-Luc Godard (UK: GOD-ar, US: goh-DAR; French: [ʒɑ̃ lyk ɡɔdaʁ]; born 3 December 1930) is a French-Swiss film director, screenwriter, and film critic. He rose to prominence as a pioneer of the 1960s French New Wave film movement, and is arguably the most influential French filmmaker of the post-war era. According to AllMovie, his work "revolutionized the motion picture form" through its experimentation with narrative, continuity, sound, and camerawork.During his early career as a film critic for the influential magazine Cahiers du Cinéma, Godard criticized mainstream French cinema's "Tradition of Quality", which emphasized established convention over innovation and experimentation. In response, he and like-minded critics began to make their own films, challenging the conventions of traditional Hollywood in addition to French cinema. Godard first received global acclaim for his 1960 feature Breathless, helping to establish the New Wave movement. His work makes use of frequent homages and references to film history, and often expressed his political views; he was an avid reader of existential and Marxist philosophy. Since the New Wave, his politics have been much less radical and his recent films are about representation and human conflict from a humanist, and a Marxist perspective.In a 2002 Sight & Sound poll, Godard ranked third in the critics' top ten directors of all time (which was put together by assembling the directors of the individual films for which the critics voted). He is said to have "created one of the largest bodies of critical analysis of any filmmaker since the mid-twentieth century." He and his work have been central to narrative theory and have "challenged both commercial narrative cinema norms and film criticism's vocabulary." In 2010, Godard was awarded an Academy Honorary Award, but did not attend the award ceremony. Godard's films have inspired many directors including Martin Scorsese, Quentin Tarantino, Brian De Palma, Steven Soderbergh, D. A. Pennebaker, Robert Altman, Jim Jarmusch, Rainer Werner Fassbinder, Wong Kar-wai, Wim Wenders, Bernardo Bertolucci, and Pier Paolo Pasolini.He has been married twice, to actresses Anna Karina and Anne Wiazemsky, both of whom starred in several of his films. His collaborations with Karina—which included such critically acclaimed films as Vivre sa vie (1962), Bande à part (1964) and Pierrot le Fou (1965)—were called "arguably the most influential body of work in the history of cinema" by Filmmaker magazine.


Personal Life
Godard has been married twice, to two of his leading women: Anna Karina (1961–1965) and Anne Wiazemsky (1967–1979). Beginning in 1970, he collaborated personally and professionally with Anne-Marie Miéville. Godard has lived with Miéville in the municipality of Rolle since 1978, being described by his former wife Karina as a "recluse".His relationship with Karina in particular produced some of his most critically acclaimed films, and their relationship was widely publicized; The Independent described them as "one of the most celebrated pairings of the 1960s". A writer for Filmmaker magazine called their collaborations "arguably the most influential body of work in the history of cinema." Late in life, Karina said they no longer spoke to each other.Through his father, he is the cousin of Pedro Pablo Kuczynski, former President of Peru.In 2017, Michel Hazanavicius directed a film about Godard, Redoubtable, based on the memoir One Year After (French: Un an après; 2015) by Wiazemsky. It centers on his life in the late 1960s, when he and Wiazemsky made films together. The film premiered at the Cannes Film Festival in 2017. Godard said of the film that it was a "stupid, stupid idea".


Early Life
Jean-Luc Godard was born on 3 December 1930 in the 7th arrondissement of Paris, the son of Odile (née Monod) and Paul Godard, a Swiss physician. His wealthy parents came from Protestant families of Franco–Swiss descent, and his mother was the daughter of Julien Monod, a founder of the Banque Paribas. She was the great-granddaughter of theologian Adolphe Monod. Other relatives on his mother's side include composer Jacques-Louis Monod, naturalist Théodore Monod and pastor Frédéric Monod. Four years after Jean-Luc's birth, his father moved the family to Switzerland. At the outbreak of the Second World War, Godard was in France, and returned to Switzerland with difficulty. He spent most of the war in Switzerland, although his family made clandestine trips to his grandfather's estate on the French side of Lake Geneva. Godard attended school in Nyon, Switzerland.Not a frequent cinema-goer, he attributed his introduction to cinema to a reading of André Malraux's essay Outline of a Psychology of Cinema, and his reading of La Revue du cinéma, which was relaunched in 1946. In 1946, he went to study at the Lycée Buffon in Paris and, through family connections, mixed with members of its cultural elite. He lodged with the writer Jean Schlumberger. Having failed his baccalaureate exam in 1948 he returned to Switzerland. He studied in Lausanne and lived with his parents, whose marriage was breaking up. He spent time in Geneva also with a group that included another film fanatic, Roland Tolmatchoff, and the extreme rightist philosopher Jean Parvulesco. His elder sister Rachel encouraged him to paint, which he did, in an abstract style. After time spent at a boarding school in Thonon to prepare for the retest, which he passed, he returned to Paris in 1949. He registered for a certificate in anthropology at the University of Paris (Sorbonne), but did not attend class. He got involved with the young group of film critics at the ciné-clubs that started the New Wave. Godard originally held only French citizenship, then in 1953, he became a citizen of Gland, canton of Vaud, Switzerland, possibly through simplified naturalization through his Swiss father.


Gallery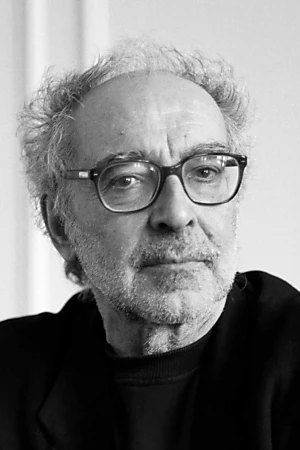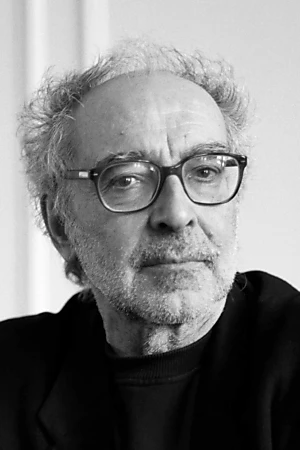 Information
Known for
Directing
Gender
Male
Birthday
1930-12-03 (91 years old)
Place of birth
Paris, France
Height
Relationships
Anne Wiazemsky (1967-01-01 - 1970-01-01), Anna Karina (1961-01-01 - 1967-01-01)
Father
Paul Godard
Mother
Odile Monod
Citizenships
France, Switzerland
Also known as
Jean Luc Godard, J.-L. Godard, JL Godard, JeanLuc Cinéma Godard, Monsieur Godard, JLG, Hans Lucas, Moi même, ジャン=リュック・ゴダール, 장 뤽 고다르, 让-吕克·戈达尔
Awards
Sutherland Trophy, Golden Lion for Lifetime Achievements, Silver Lion, Louis Delluc Prize, Academy Honorary Award, Honorary César, Silver Bear for Best Director, Leopard of Honour, European Film Academy Lifetime Achievement Award, Theodor W. Adorno Award, Praemium Imperiale, Golden Lion, Palme d'Or, Jury Prize, Golden Bear
This article uses material from Wikipedia.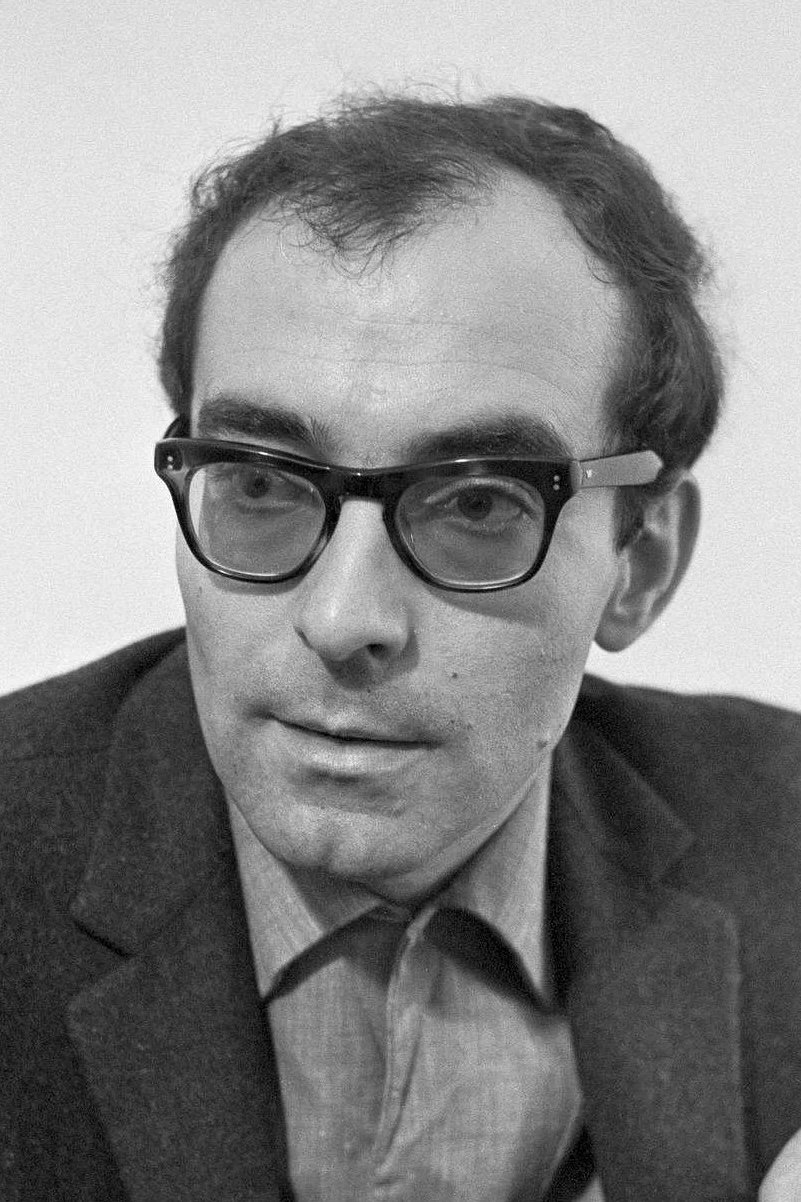 Jean-Luc Godard
Check gifts on Amazon