Psycho-Pass 3: First Inspector
Genre: 
Original name: PSYCHO-PASS サイコパス 3 FIRST INSPECTOR
Status: Released
Running time: 2h 17m
External Links & Social Media
Network & Production Companies

Plot
.
Inspector Kei Mikhail Ignatov finds himself involved with an organization named Bifrost with the possibility of freeing his wife if he betrays Unit One. Koichi Azusawa coordinates an assault on the Public Safety Bureau tower using his hacker Obata, locking down the building and kidnapping Inspector Arata Shindo. Azusawa demands that governor Karina Komiya resign from her position.
Where To Watch
.
No streaming offers found
Gallery
.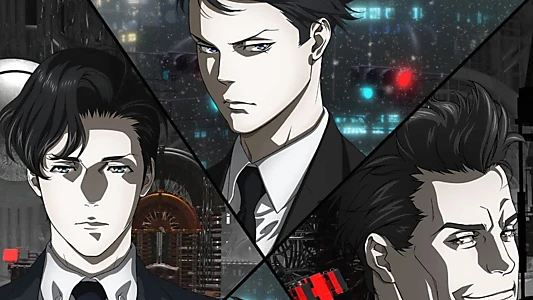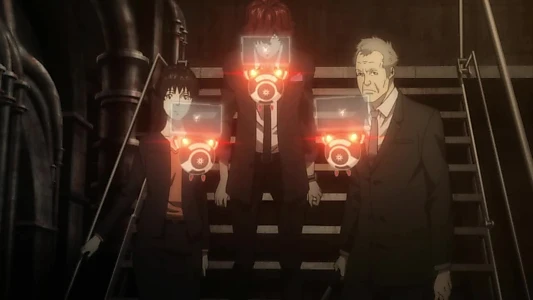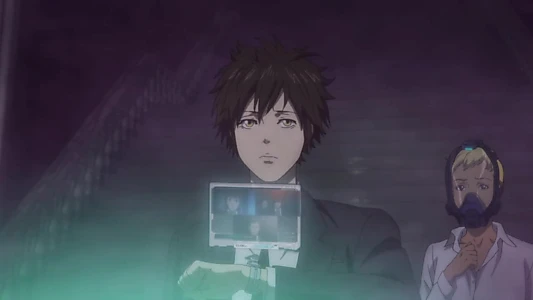 Wiki
.
Psycho-Pass 3: First Inspector is a 2020 anime crime film produced by Production I.G and directed by Naoyoshi Shiotani. The film acts as sequel to the 2019 anime Psycho-Pass 3, the third season of Psycho-Pass series. It stars the talents of Yuuki Kaji, Yūichi Nakamura, Mamoru Miyano, Kenyu Horiuchi, among others. Set in a dystopia known as the Sybil System, the film explores the Inspectors Kei Mikhail Ignatov, Arata Shindo, among others who clash with the terrorist group Bifrost in a clash to take Tokyo governor Karina Komiya. The film released to theatres in Japan on March 27, 2020.Shiotani aimed to bring closure to Psycho-Pass 3 while also highlighting an interesting drama between the main cast and expand on the themes explored in the franchise: mankind dealing with society. The main cast expressed intrigue in how the narrative will explore the main characters due to how the television series ending on a cliffhanger.The film received positive critical response by the media for the handling of Shindo and Ignatov as they have an appealing rivalry with the menacing three remaining Bifrost members who were noted to be entertaining villains. While the narrative was praised for focusing on several characters, some writers felt their inclusion as meaningless fanservice as the Psycho-Pass 3 characters are more developed.